LSI-Package-Board Data Exchange Web Site Started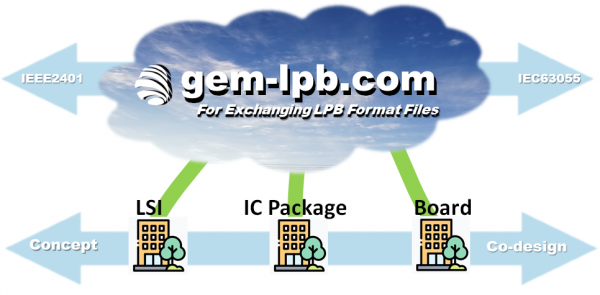 LSI-Package-Board Data (LPB-Format, IEEE2401/IEC63055) can be safely exchanged between companies involved in electronic system developments, using our web site gem-lpb.com. It started its operation on Dec. 11, 2020. See Products & Services > LPB Data Exchange Site for more details.
We Help Your Concept Phase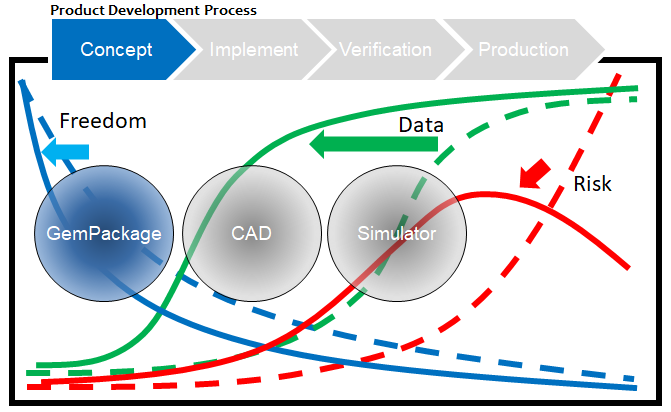 You may have good CAD systems and simulators already, but do you have good tools for your concept phase? In the phase, you really need good "planner" tools to help your innovation. We offer a unique tool GemPackage for planning and co-design in system houses and semiconductor companies. See Products & Services > GemPackage for more details.
News
Mar. 11, 2022
LPB R-format is supported in our desktop version of LPB-Format checker and viewer GemLPB
Mar. 11, 2022
LPB R-format is supported in our LPB-Data Exchange Site gem-lpb.com
Nov. 17-19, 2021
We present GemPackage at ET & IoT 2021
Nov. 8, 2021
We present GemPackage at JEVeC DAY 2021
Sept. 21, 2021
Desktop version of LPB-Format checker and viewer, GemLPB, is released.
Mar 21, 2021
LPB-Data Exchange Site gem-lpb.com now supports LPB-C Format.
Dec.14, 2020
We gave a talk on LPB-Data Exchange Site, in JEVeC DAY 2020 Online
Dec.11, 2020
LPB-Data Exchange Site gem-lpb.com opened
Dec.04, 2020
LPB-Data Exchange Site gem-lpb.com is acknowledged as a 'Proof of Concept' by AWS
Dec. 17, 2019
We presented our products in JEVeC DAY 2019
Nov. 21, 2019
RICOH COMPANY, LTD. gave a talk "Zero-respin product development and multi-enterprise concept co-design" in ET2019.
Nov. 20-22, 2019
We presented our products in ET2019
Nov. 08, 2019
We presented our products in JPS2019
Dec. 11, 2018
We presented our products in JEVeC DAY 2018
Nov. 14-16, 2018
We presented GemPackage in ET2018
Nov. 20, 2015
MegaChips Coorporation gave a talk "LSI-PKG co-design case study using IO Cell Planning function of GemPackage"
in ET2015
Nov. 19, 2015
DENSO Corporation gave a talk "LSI-Package-Board co-design evolves : Board-LSI co-design for EMC using GemPackage" in ET2015